A Great Reason to Pick a Camp in Maine: The Ultimate Lobster Rolls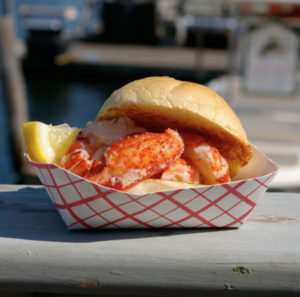 Maine is legendary for several things: sleep-away camps, moose sightings, L. L. Bean, state parks, blueberries, and, of course, the beautiful lakes and coastlines. However, the most famous aspect of Maine is, by far, lobster. They're shipped far and wide, but they don't get any fresher than the coasts and inlets of Maine.
Eating a full lobster, for an individual that has never done so, can be an intimidating task. The hard shell and sharp edges may very well turn away diners from one of the most enjoyable culinary experiences. Luckily, there is an easier way to eat this Maine delicacy.
Maine lobster rolls are made with a large helping of lobster and a light covering of mayonnaise on a toasted bun. There's no fuss, no shell – just an enjoyable dining experience.
Maine is not only known for top lobster but also houses some of the top sleep-away camps in the USA. Get in touch with us for free information on camps. We can help you set up visiting for first time campers who wish to look early.
While visiting camps the Tips ladies love eating lobster 2 to 3 times a day. It never gets old!
1-866-222-TIPS
Here are some of the best places to get Lobster in Maine (Tips ladies favorites)
Fisherman's Catch Wells, Maine
The Lobster Pound Naples Maine – Lobster Pound Naples Maine
The Portland Lobster Company– Portland, Maine
---
Here are some of the best places to get LOBSTER ROLLS (Suggestions from one of our camp Directors, Jon Deren)
MC Perkins Cove– Ogunquit, ME
Red's Eats – Wiscasset, ME
The Clam Shack – Kennebunkport, ME
Bob's Clam Hut– Kittery, ME
Bite Into Maine– Cape Elizabeth, ME
Thurstons Lobster Pound – Bernard, ME
Gurnet Trading Co.– Brunswick, ME (Bowdoin College recommended!)