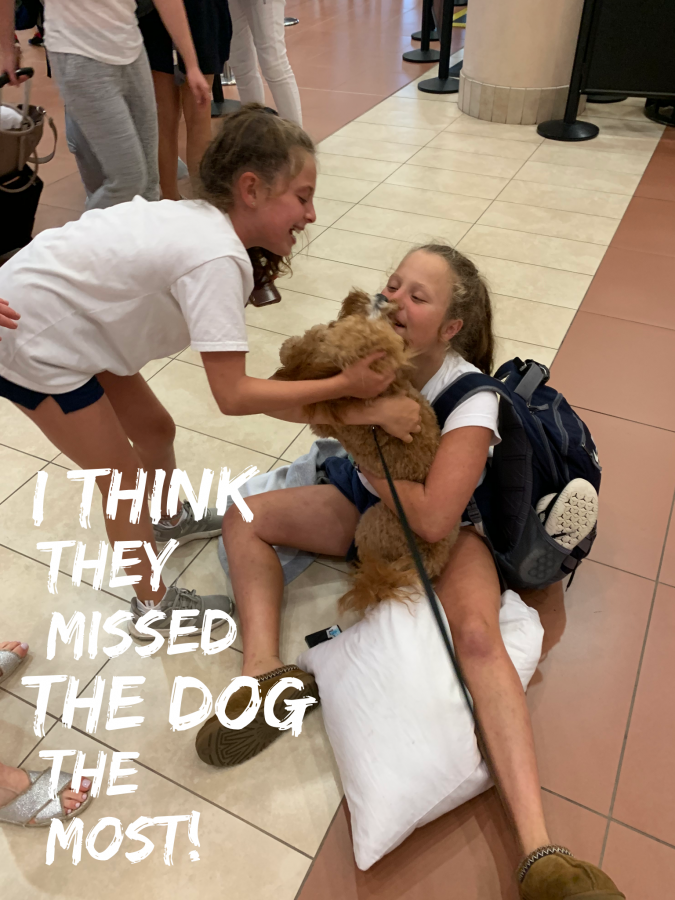 For some campers, walking off the plane and into their home is a seamless transition. For most, the transition from camp to home has its up's and down's. Don't take it personally. It is totally normal for parents to be exploding with joy while their campers may be somewhat sad upon summer's end. After all, summer camp is your child's home away from home!
HERE ARE SOME TIPS TO MAKE THIS TRANSITION EASIER ON ALL…
1. SPACE
Give your child some space. Initially, your child may be reserved or quiet. They just came off a summer adventure. They can be conflicted with the excitement of returning home and the sadness of leaving the camp environment and new friends behind.
2. DOWNTIME
Be sure there is "Downtime" to let your kids relax. They may need to just "Chill" Try not to schedule too much too early. They have been living it up 24/7 surrounded by bunkmates, counselors and scheduled activities. The first few days home are a perfect time for some much needed alone time. In this time, you could suggest they carry out some easy kids crafts to let their mind de-stress.
3. TALK CAMP
Let your child continue to talk about camp at home.  Your child may be loquacious and sharing every detail, song and cheer or they may open up to you as days go by. Be a great listener! Take in all the great stories, anecdotes and camp tales your camper has to offer.
4. FAMILY TIME
It is important to enjoy time as a family. Reconnect with your kids. Plan a few fun outings and activities before the school schedule kicks into full gear.
5. SLEEP
Let them Sleep. They may need days to catch up on rest. There is nothing like your child's own bed in his or her own room!
6. CAMP SMELLS
Relish the smells of camp, or not? Don't give them too hard of time about their smelly, dirty and discolored belongings! Lost belongings and acquiring bunkmates clothing are to be expected! Try to laugh off some of those camp trunk 'surprises'!
7. EMBRACE THEIR GROWTH
Your child has grown inside and out. They may come home taller, hairier, more confident, emotionally stronger and more independent. Accept and recognize the new.
8. SOCIAL CONNECTIONS: 2 WAYS
First, it is very common for "camp sick" kids to become obsessed with maintaining their camp friendships, spending large chunks of time online posting photos and chatting. This technology can be a blessing. Additionally and when they are ready, you will see your children reconnecting with friends from home. Give them space to do this. Let them look at all the photos on the camp website that you combed through all summer long. Let them read the camp blog to relive theirmemories.
9. SING, SING, SING
Let them sing! Your ears will be ringing with camp songs, cheers, chants and more. These songs are catchy so be sure not to get caught singing a long!
10. BE PROUD OF YOUR CAMPER
Be a proud Mom or Dad. Revel in your camper's summer successes. Allow them to feel good about everything they accomplished and enjoyed while away from home.  It is a great life lesson for a child to learn that he/she and one's parents can love each other very much, and still have safe, happy, growth-filled experiences away from each other.
11. BE PROUD OF YOURSELVES
You did good! Be proud of you. You have given your child the greatest gift!
This life-changing, growth-filled, summer experience will impact them forever.